An expensive camera doesn't make you a photographer, nor does it mean all photos come out clean and stunning. However, the market of image editors is overwhelmed by different applications like Fotografix Portable that give you the possibility to cut out parts, merge, remove imperfections or greatly enhance images.
A little rough around the edges
If you haven't figured out from the name yet, this is the edition of Fotografix you can run right after the download process is finished. Storing it on a USB Flash drive lets you work on projects on the go, while system registries of the host PC are not tampered with.
In terms of visuals, the interface is rather simple, with no shiny elements that make it stand out from the crowd. The center area is where all work is done using tools and brushes you find in a side panel. You might want to be a little patient in the accommodation process, because tools feel a little rough, with odd selection sometimes contributing to a negative impact on your work.
Drawing tools and file support
You won't get much out of the application if used only for drawing. Different brushes are at your disposal, but they're held in a drop-down menu as text items, making it difficult to figure out the shape and how it's going to look on the canvas. Besides brushes, you can use fill tools, color picker, text, eraser and gradient.
Image editing might pull practicality out of the dust, but it won't shake it all off. File support is decent, letting you work with formats like JPG, BMP, PNG, GIF, TIF, PSD, XCF, TGA, PCX, ICO, CUR and RAW. The same number is available for export, which adds a little to flexibility. In addition, a built-in icon extractor lets you select any item on your computer to fetch its representing image.
Shallow set of editing options
Different layers can be used to better work with different objects. Corresponding properties aren't abundant, letting you adjust opacity, as well as blend method like normal, screen, overlay, hard light, linear dodge, difference, pin light and a few more.
This comes in handy for working with pictures, which also benefit from a fair amount of overlay filters. Sadly, most of them come with preset values, while the ones that can be customize don't really provide a sense of control over the situation. Enhancement overlays only count as a few, amongst which you find blur, sharpen, stylize or noise.
In conclusion
All things considered, we can safely state that Fotografix Portable provides a mediocre approach on image editing. The interface might not take a lot of accommodating time, but it feels rough overall, with tools being difficult to master. Drawing tools are poor, both in terms of variety and quality, while image processing filters and effects don't properly reflect your ideas.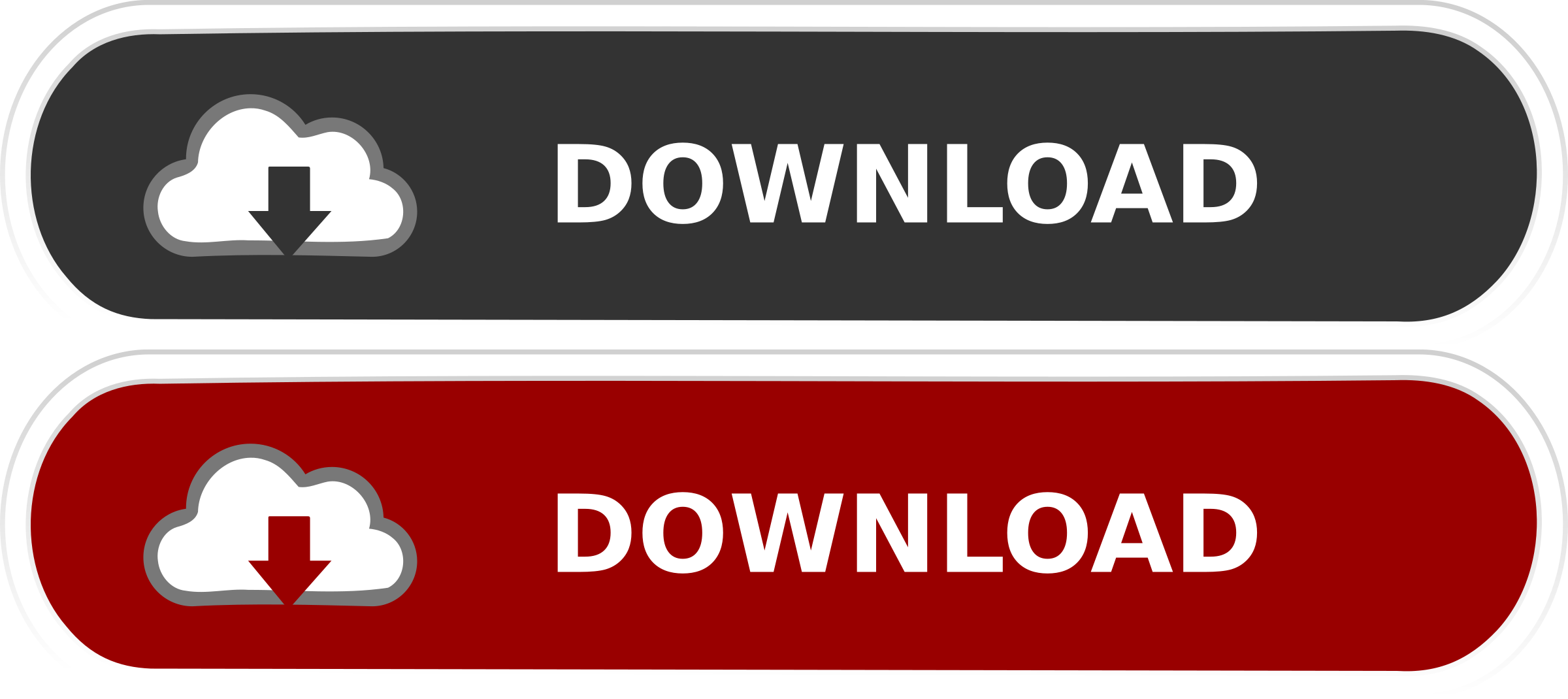 Fotografix Portable Crack+ Incl Product Key Download [32|64bit] (Updated 2022)
Fotografix Portable Crack Keygen is a portable application designed for image editing. The program contains hundreds of tools, filters, raster, vector and layers support, making it a perfect…
Smart Webcam is the next generation of video software, a… webcam software for Windows 10. In this post we'll show you how to download and install this webcam software on your computer and start using it.
HOW TO DOWNLOAD: Please follow…
StarLion4Worker: Work-related software is a popular…
SXSW Conference 2018 – StarLion4Worker has a good reason to celebrate. We've been selected as an official sponsor of the 2018 SXSW (South by Southwest) Conference and Festival.
The four-day expo will be held March 17-20, in Austin, Texas.
The StarLion4Worker app is a tool that helps organizations track their workers'…
Soft4Boost – Skype Business Edition – v1.0.69.1
Soft4Boost Skype for Business Edition. Enhance your experience of Skype for Business.
Check out the video here:
Download it here:
Skype for Business (formerly Lync) is the latest generation…
Skype for Business is Microsoft's unified communication platform that lets you collaborate from anywhere in the world, so you can communicate with anyone, anytime, and on any device. Skype for Business offers the following communication and collaboration capabilities:
* Make calls and video calls using voice…
Hey there! Today I bring you a new version of Zero Install! This is an update that has been in the works for quite a while and has finally been released to the world.
The most noteworthy thing about this release is the introduction of Zero Install v2, or Zero, as we will come to know…
Windows 10 includes some useful apps out of the box. You'll find an antivirus, calculator, file explorer, settings app, and more, all at the touch of a button. The included apps are great, but there's more you can get without buying a new PC. The following list…
Skype for Business is Microsoft's unified communication platform that lets you collaborate from anywhere in the world, so you can communicate with anyone,
Fotografix Portable License Code & Keygen Free Download
Fotografix Portable is a full featured image editor. It includes many tools for image enhancement and fixing. It includes many tools for image enhancement and fixing. You can improve the quality of the image by removing unwanted objects, red eye, and adjusting the brightness of the image.
Create and Edit GIF, TIFF, JPG, JPEG, HTML and PPT files that are more unique and eye-catching than any of the other images available on the internet.
Tilt Brush is a simple tool that lets you freely draw on top of photos, create a unique artwork, adding special effects as you desire.
Microsoft Publisher is a powerful tool for professional layout, poster, flyer, brochure design.
Paintshop Pro is a complete 2D and 3D photo and video editing tool. It's compatible with Mac and Windows.
If you're looking for a software that is great for images and videos editing, you should download this.
What is does not do is offer any means of separating or extracting particular images from a folder of files, which happens to be the task at hand. Better tools are out there for this kind of work.
Worth your time and money.
It has some really neat tools for working with color images. It has a built in code-generator for quickly making HTML and CSS code and a really neat application for creating CSS3 transforms for your pictures.
It has some really nifty features for editing images, including the ability to add cacti, create custom frames, red/green/black/blue and sepia images, and other effects.
It has a great user interface for both work and layout. You can add your own watermarks and text.
It's easy to use and has drag/drop capabilities, which are a pretty must for designers.
It works on both Mac and Windows.
It's fairly priced, and there's a 30-day free trial.
If you're looking for a tool that lets you edit files and create layouts and word documents as well as images, this is the way to go.
You might want to try it out for yourself before making a decision on whether or not it's worth it.
Who is it for?
Anyone who is looking for a robust tool for both simple things like editing pictures, and more advanced things like creating HTML and CSS.About MEET THE COMPANIES
As the rapidly
91bb86ccfa
Fotografix Portable Crack Download (Latest)
Removes imperfections, covers skin imperfections, makes uneven skin lighter, smoothes bumps, removes blemishes, concentrates skin area, removes bruises, eliminates wrinkles, evens skin color and whitens teeth.
Software File Size:
59.9MB.
Mediaremester 6.0.0.0 is a wonderful and easy-to-use design app for Windows, allowing all users to record live webcams remotely and receive audio and image feeds from the cameras. The app also allows users to adjust their device settings and even select different video qualities. It is highly recommended for users who would like to have a remote webcams surveillance system and have a low budget.
This app works with two different webcams simultaneously. As an app, it allows multiple simultaneous webcam snapshots that can be recorded and monitored anytime and anywhere on the same device.
Main features:
– Supports up to 30 cameras.
– Allows snapshots of up to 30 different webcams simultaneously.
– Supports Windows Live Media Services for both live streaming and recording.
– Uses Windows Live System for authentification and networking support.
– Users can connect and log in to their Windows Live account.
– Allows users to access their Windows Live inbox, chat, and download Windows Live Messenger anytime and anywhere.
– Allows users to easily browse and record the feeds from webcams.
– Allows users to adjust and save their device settings.
– Allows users to select different quality settings and save them in-app for later review and review.
– Remotely monitor and control the captured webcams.
– Allow users to send email notifications to the people captured in the webcams.
– Can be used as an application, a server, and a monitor.
Mediaremester 6.0.0.0 will provide our users with a professional live streaming or recording webcams application. This software will allow users to either record webcams over FTP, or upload them to Windows Live Media Services. Once this process is complete, the webcams feed will appear on Windows Live Media Services and can be streamed to the users' own computer via Live Streaming protocol. Users can set the quality settings to their desired preference and can easily save these to their computer for later review.
As a professional webcam live streaming software, Mediaremester 6.0.0.0 is capable of doing any of the following things:
– Record live webcams
–
What's New in the?
Is a useful tool if you want to remove the background from your image without removing parts of the image in the way. Supports all major digital formats, such as JPEG, JPEG 2000, BMP, GIF, PNG, TIFF, TIF, PSD, PCX, PCD, PICT, XCF, ICO and CUR. You can even edit the changes in a notepad or word document, and extract graphic elements from any other file or folder.
Key Features:
– Can be used with most of the major digital files formats;
– Resize images in all dimensions;
– Can be used to edit vector graphics (pictures, maps, etc.), video clips, audio files;
– Can be used to extract images and text from other files without having the original;
– Withstands changes in file system;
– Supports most of the program GUI;
– Has a camera replacement mode;
– Has a compensation mode;
– Can remove the background from an image
– Supports text and graphics editing in a word processor or a notepad;
– Supports text and graphics editing in a word processor or a notepad;
– Supports image editing, so you can blur, crop, resize, adjust color and many other operations;
– Supports image editing, so you can blur, crop, resize, adjust color and many other operations;
– Supports background removal, so you can remove the background without editing the original;
– Supports background removal, so you can remove the background without editing the original;
– Supports text and graphics, so you can extract images or text from other files;
– Supports text and graphics, so you can extract images or text from other files;
– Uses a geometric edge detection algorithm for deleting pixels or images in non-image areas;
– Allows to resize images and videos, remove the background and extract graphics and text from any other file or folder;
– Can be used with Windows and Linux;
– Uses a geometric edge detection algorithm for deleting pixels or images in non-image areas;
– Allows to resize images and videos, remove the background and extract graphics and text from any other file or folder;
– Allows to resize images and videos, remove the background and extract graphics and text from any other file or folder;
– Allows to resize images and videos, remove the background and extract graphics and text from any other file or folder;
– Allows to resize images and videos, remove the background and extract graphics and
System Requirements For Fotografix Portable:
Windows 7, Windows 8, or Windows 10
1 GB RAM minimum
6 GB hard drive minimum
20 GB of available hard drive space
DirectX 9.0c compatible graphics processor
Sound card compatible with DirectX 9.0c
Game Information:
is a 5e module of the original Torchbearer.
The sequel to Torchbearer, first published in 2012, is a 5e module designed to be a distinct module of Torchbearer 2e, allowing players to continue their roleplaying games in